Makinex makes innovative tools and equipment designed to remove the grunt-work and risk of injury from tough, dangerous and labor intensive jobs in the construction, flooring and landscaping trades.
About Us
Makinex is an Australian owned private company. We have been designing original, award-winning tools and equipment for the flooring, construction and landscaping industries since 2004.
From small beginnings in Sydney, Australia we now have a global footprint in 14 countries and our products are carried by more than 4000 equipment hire and rental companies worldwide and over 1000 reseller and OEMs.
Whether you buy or rent, you'll find Makinex products are safe, simple to use and built to last, no matter what you throw at them. That's one reason why we have been so successful in the equipment hire market.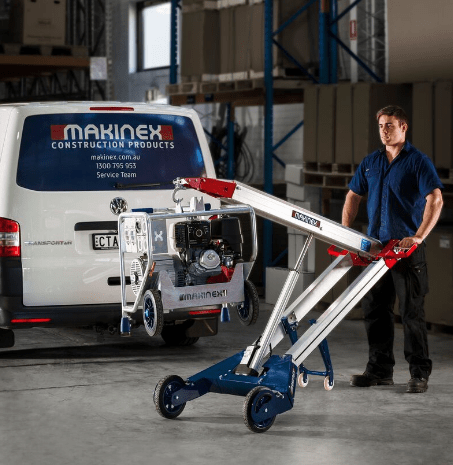 Exceptional Efficiency
Makinex products provide our customers a better way to do their jobs – faster, safer and easier. Makinex products contribute value and vastly increase productivity,saving time and physical effort.

Innovation Since 2004
With years of industry experience and expertise, our products are carefully researched and pre-tested to suit the Australian hire and rental industry – one of the toughest industries on equipment in the world.

Unparalleled Support
Makinex products are reliable, efficient and easy to use. All of our products are supported by manufacturer's warranty, local spare parts and service networks to deliver end-to-end support.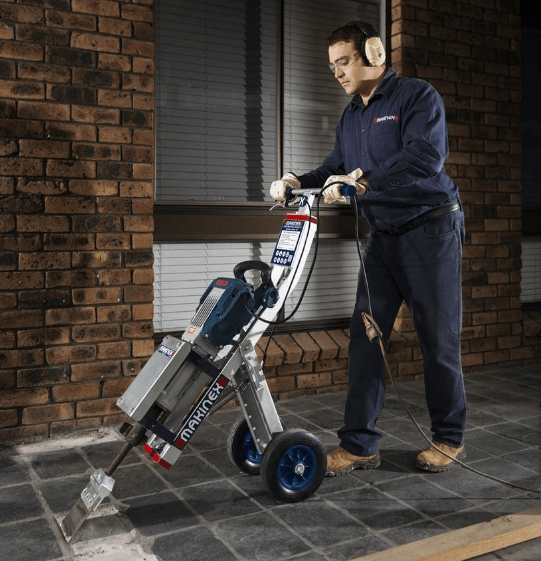 Our Mission?
In every product we design, Makinex is on a mission to make inefficiencies extinct. In fact, this driving force is embedded in our name.
We strive for continuous improvement. Always looking for innovative, practical ways to make hard jobs easier for contractors and tradespeople. So they save time, reduce physical effort and make more money.
Designed for ease of use and efficiency
Designed to reduce the risk of injuries
Designed for the rigors of rental markets
Frequently Asked Questions
Where does the name Makinex originate?
How do I order spare parts?
Are they Genuine Parts/motors you use on your machines?
Do you have service available?
Where are your products manufactured?
Need A Service Or Spare Parts?
Original spares and parts are available, we can help you get what you need!